Jena's Chronic Pain Story (Part 3) Unraveling the Truth Behind Chronic Pain
Posted by Jena Ann, Hope Instilled Inc. on Fri Feb 9th, 2018 at 1:43 pm
By: Jena Ann, Hope Instilled Inc.


This is my Story of Severe Chronic Pain and Depression, Unraveling the Truth Behind Chronic Pain, and Finding Nothing but Light at the End of the Tunnel!    
Part 1: Living with Chronic Pain    Part 2: Being Healed from Chronic Pain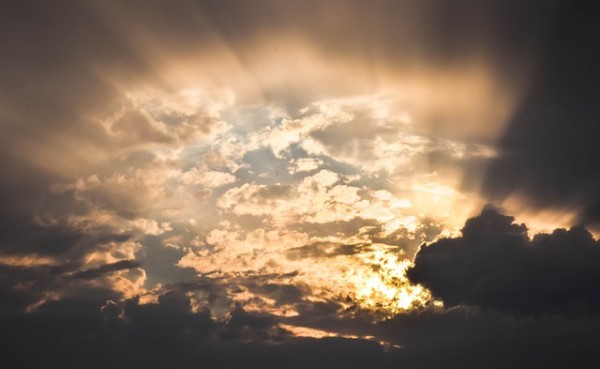 What I've learned (that most people don't know) from being chronically sick and healed, and how it has changed my life.


I'm happier now than I've ever been in my life. I appreciate life more now knowing what it's like to live in pain, and live basically pain free. Becoming chronically sick and being healed to the point where I can function normally, has changed my life in a way that is indescribable.
What I've Learned About Myself 
Have I Always Been Sick?
One thing I've realized is that I've probably been sick my whole life without really knowing it.
Looking back on my childhood, I had horrible ADHD as a kid. The type of ADHD that is a lack of concentration always daydreaming one, not the hyperactive one. I have read that it can be linked to sleep problems, and maybe that was due to some sort of chemical imbalance. I was an extremely spacy kid. Even when I tried to focus and pay attention I couldn't. I became a target of bullying in Elementary School, which greatly affected my self-esteem. I also became a very stressed out person. I always felt out of place. I always knew there was something wrong with me, and my parents just chose to ignore it.
When I left home and went off to college, my stress spiral continued. I put my health on the back burner focusing all my energy into my school work. I always felt like I had to work harder than most people, and I look back at that now and think… maybe it had to do with me being sick. Sometimes I think I've just been sleeping through my life because I can't remember ever having as much energy as I do now. But, I will never know when my problems first arrived. I think I've always had hormone imbalances. It just took me awhile to realize it wasn't normal. It would cause; depression, anger, anxiousness, sadness, and even feelings of insecurity. Then, there is also my seasonal depression. It has been an issue for a very long time. But, I think it started off as a small issue and got worse over the years.
I think it is safe to say that I have been sick most of my life. How much this has impacted the person I was and the person I've become, that part is hard to say.
Being Open Minded and Trying Muscle Testing

I wouldn't be where I'm at today if I hadn't been open minded, persistent, and hopeful. There is no doubt in my mind that I would still be in a world of hurt if I hadn't tried muscle testing. There are many stories out there about people conquering chronic pain. What you will find that they all have in common is often a change of diet and/or a solution to the chemical imbalance taking place, toxins, or parts of the body not working right. Even with injuries there can be toxins or chemicals in the body getting in the way of the healing process. 
There is no doubt in my mind that this type of treatment with muscle testing can help a myriad of chronic illnesses, my doctor has said so too. My doctor asked my body the questions and it gave him the answers. It's an all-natural solution of supplements with no real side effects. Of course it may not be the only solution. I needed help with my hormones and chiropractic help too. Lots of alternative treatments can provide temporary relief, where muscle testing actually finds the source of problems. It can help treat depression, migraines, chronic illnesses like fibromyalgia, and countless other illnesses in the body. Doctors can even potentially reverse food sensitivities to gluten by using muscle testing to get to the source of the problem. They then use supplements to help the body heal itself. I've even heard firsthand how an autism disability has improved through diet changes, removing toxic metals, and improving chemical imbalances. People with cancer may be able to be treated through diet changes and supplements and avoid chemotherapy. There is so little information about muscle testing out there. I honestly didn't even know what it was till I went. That's why I've researched and wrote extensively on it for everyone.  
Even though my husband isn't sick, we both want him to go in for muscle testing. We want to check if he has any problems before they turn into something catastrophic down the road. Because what I've learned on my pain journey, is the problems are usually there for a long time before you notice them on the surface and they become debilitating. Now I wish the world knew!
Why are People Suffering from More Allergies & More Chronic Pain?
My Epic Realization: Part 1
In the world we live in many health issues have become considered normal and they are not normal. We live in a world where we are used to hearing about people getting cancer. We all know someone who has had it. We all know someone dealing with something whether it's just asthma, diabetes, gluten allergies, or migraines, or as serious as fibromyalgia or cancer. And we have come to think of this as normal in some way. Even worse, I looked around and realized at least half of my friends have dealt with ongoing; migraines, IBS (constipation) issues, seasonal depression, anxiety, or a food sensitivity while in their mid-20's early 30's. But, since it's not causing disabling chronic pain, they don't do anything about it. I don't blame them. I didn't either when I first started to get migraines. I didn't know what to do except take some Ibuprofen for it. It's just become a normal thing, and it shouldn't be!
But, what all (all meaning; any ongoing or frequent health issue) these things have in common is their bodies are struggling to deal with something a toxin, nutritional deficiencies, a chemical imbalance, a part of the body not functioning up to par. And why is this happening?
Our bodies are not fit to handle all the toxins in this world and most of us don't even really know how to live a truly healthy lifestyle. I'm reading a book: Unconventional Medicine by: Chris Kresser, that talks about how our bodies haven't evolved from the days of being Hunters and Gathers. Back then people were eating mostly meats, fruits, and veggies and nothing was processed. Those days there weren't all these chemicals in the air and people were on their feet more, obesity wasn't an issue. Most of these health issues didn't exist in those days.
My Epic Realization Part 2
I believe that most chronic illnesses or diseases of any type; IBS, migraines, cancer, allergies to gluten, even a lot of mental health disabilities, Alzheimer's, fibromyalgia, asthma, dementia and so on are a result of the increase in chemicals in our food, products, air, and throughout our whole environment. Along with an unhealthy lifestyle of course. Research shows that chemicals in products and food have increased in the last 60 years. Chronic illnesses have been increasing with it. Just think about it this way too; every adult who has a kid is passing on their chemical toxicities to their babies as they grow inside of them. Each kid is born with some built-up of chemicals already inside of them. My grandparents ate pretty natural, but my parent's generation starting eating more processed stuff half way through their life and that's why many have already faced cancer. They passed those chemicals onto their children. My generation completely grew up with a ton of prepackaged and processed junk. We consumed a lot more toxins, and in my generation at least half my friends suffer from IBS or migraines while in their 20's. The generation of kids right now in just elementary school are facing severe allergies, like to gluten. This didn't exist at one point in time. If they are being effected as young kids now, what is going to happen to this generation when they are in their 20's? With each generation it is getting exponentially worse. There is a reasonable explanation for the increase in chronic pain, it's due to all the chemicals we are consuming and breathing in every day with unhealthy choices.
When I was in my teens we used to joke about how we were all going to get cancer, because of all the chemicals in our environment. We said "whatever, it's too much work to avoid all these things!" Plus, I really didn't think anything I was eating or consuming could be that bad. I figured that's an issue I will deal with when I'm 80. I didn't realize I was already on my way to being chronically sick before I even hit a ripe old age. Many people think that very few people get chronically sick, so it won't happen to them. That's what I thought. Except now I realize the odds are actually not good. Odds for my generation are maybe 30 to 50% (my own guess) of people getting real sick before they hit an old age. Unless they are super healthy and avoiding all these toxins. Maybe they will just get lucky. Hopefully I'm wrong, but there is still a concern for their kids.
We are headed down a dark road, but you don't have to be part of it, and you can fix what's broken now.
My Epic Realization Part 3

We live in a world where medicine is the answer to everything, but it shouldn't be! Chronic pain is not normal, so we shouldn't be looking at normal solutions to solve it.
Finding a cure for cancer, a cure for Alzheimer's, MS, and so on, that is medicine based, is not the solution to the actual problem. Yet, everyone is so focused on donating money to find a cure. How about fixing the problem before it happens? Medicine is never going to be the end-all-be-all cure. Western Medicine is designed to treat symptoms for the most part, not get to the bottom of the actual chronic pain problem. There is a need for western medicine; surgery sometimes has to happen, emergency situations call for it, finding the cancer in someone's body, diagnosing an injury, treating a broken bone, and so on. But, it's not to help with ongoing chronic illnesses and injuries that can sometimes be treated without surgeries.
Instead of looking at medicine to fix everything, we need to fix what's really broken. We need to go back to living in a more natural way. This means consuming less processed foods, eating more natural foods, less carbohydrates, sugars, and anything prepackaged. Even health and nutrition bars have chemical junk in them, and organic packaged foods are still not natural. We need to stop adding toxins to our air with gasses, chemical cleaners, candles, and pesticides. We need to stop adding chemicals to our skin from; lotions, soaps, deodorant, shampoos, shaving cream, and so on. We need to make sure we are drinking water free from; chlorine, metals, and other chemical additives. We should be exercising every day, not meaning high-intensity exercise, just being on our feet is good. Walking more frequently is better than just 20-30 minutes of high intensity exercise. We need to be getting 7-8 hours of sleep at night and not letting stress consume us. From what I've learned, everyone should have a chiropractor too for general wellness check-ups. It helps to make sure your nervous system is working properly, because it controls everything.
Our health should be priority number one, and for many it isn't. For me it is now. We can't avoid all chemicals, that's nearly impossible. For me I just continue to cut more and more out. Over time, it has become easier and easier. I still enjoy dinner out and find quick, healthy meals to cook. I've cut down on my chemical consumption probably by 85– 90%. I feel really good about that.
My Epic Realization Part 4 
Becoming chronically sick is not the end. Every type of chronic illness (fibromyalgia, cancer, depression, gluten allergies, Alzheimer's, asthma, diabetes, autism, and so on) can be greatly improved and even quite possibly healed, through health changes and alternative treatments (with exceptions when surgery is needed and such). Very few chronic illnesses are incurable. Our body has the ability to heal itself. We just need to figure out what it needs. It's a matter of finding that chemical imbalance, toxicity, or part of the body not functioning right, and making those healthy choices. Rarely are these things just genetic. Even when they are genetic by choosing a healthy lifestyle we can often prevent them! Injuries can improve too through removing toxins, chemical imbalances, and becoming healthier. There are actual ways to find these problems! Alternative treatments and Functional medicine has a myriad of ways of finding problems. Muscle Testing, this treatment that may seem weird to you, and you probably never heard of till now, is an amazing treatment for finding problems.
We have to realize that the world we live in is broken in so many ways. Healthcare is about money and the way foods are processed has become about money. People have gotten lazy in taking care of the environment and themselves. We aren't being taught how to truly live in a healthy world. Plus, stress and chronic illness are just increasing. This is the BIG PICTURE! I struggle to sum this all up or explain this to all my friends and family in simple terms, enough to make them change their lifestyles before they are chronically sick. Because it's crazy to believe we live in a world that is so toxic in so many ways! When I puzzled this all together I thought this can't be right? This is just too depressing. Maybe I'm being too extreme about all this, because I don't actually want to believe we are headed down this road. I would love to be proven wrong, but the evidence that I'm seeing makes me think that I'm not.
My New Perspective
I used to feel so unlucky to be chronically sick. Now, I kind of feel lucky in a way to have gone through what I have gone through. I was able to cure my depression and other problems that have been with me a very long time. I also love my healthier lifestyle. I can actually see the changes in my body both physical and mental through the changes in my diet. I didn't realize some of the things I was eating made me feel lethargic or made me less mentally sharp and focused. Now, I can see those things. I can see the changes in me. I don't see cancer as an illness that happens by chance, or that I'm at risk for Alzheimer's because it runs in my family. I understand that I am in control of my health and these things are preventable! In addition, I have this new appreciation for life (without pain).
I'm not letting this world continue to poison me; through food, products, environmental toxins, or even my mind. If I really let myself stress about this, then I'm letting the world win. And I'm sick of feeling like anything has control over me. Throughout my life, I have felt trapped in so many ways, and for the first time in my life I feel truly free. I realize I was meant to learn all this, I was meant to share it with others, and having that greater purpose means everything to me!     
I know what is feels like to live in a black hole where the dirt just keeps piling on top of you, and no matter how much you try to dig yourself out, it just feels impossible!
I will never forget the darkest year of my life when the depression and chronic pain was so bad that I wished I was dying. I don't understand what you are going through exactly. But, I've been to the darkest possible place in my life. I dug myself out of the black hole, to find a light I never knew was there. Because of it, I feel for anyone who has to deal with chronic pain.
I wrote all these blog posts because I want people to know what I know, because I want to fight to make you believe what is possible, understand there is hope, and alternative treatments that can make a difference! I don't want to just help you to find a way to live with your chronic pain. I want to help you to get out of pain through hope, information and resources. You just have to let go of your fear and be open-minded about what is out there. Maybe if you get your life back from chronic pain, you will have a greater appreciation for life than everyone else you know. Maybe it will change who you are, just as it did for me, and every day you are not in pain will be like an amazing gift.